Diamond Harbour Medical Ltd is situated at the Health Centre and offer general practice services to the local community and visitors. We are a small and friendly team who want to be as available as possible to our patients whenever they have a health question. We can offer quite a wide range of medical and nurses services as described on the services page and can advise you of the best place to get other things done.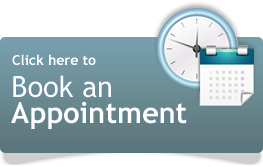 WHERE TO FIND US
Turn right off Waipapa Avenue at the sign just before the Diamond Harbour Country Store. The Health Centre is just across from the Community Hall (see map).
CONSULTING HOURS
PHONE 329 4402 / FAX 3293302 from 8:30am. You can book appointments online or please ring in the morning when possible as the receptionist is available to answer your call. If you get the answer phone, try again as the phone will be engaged, or leave a message.

Alternatively, If you simply require a repeat prescription (and have seen the doctor in the last 6 Months) You can request a script online!

The surgery is open from 8:30am to 4:00pm Monday to Friday for nursing services and offers an emergency only service out of these hours, but the nurse may be out on district nursing calls so ring first. Out of hours, the phone gives a caller the choice of leaving a message or talking to the on-call doctor or nurse. The messages are cleared at the start of each working day and not at weekends. The on-call doctor or nurse can dress and suture injuries and assess and treat medical problems. We do not have x-ray or plastering facilities so broken bones need to go into town. If you have an emergency, first ring the Ambulance on 111, then ring the on-call doctor or nurse for advice.

Monday 8:30am to 12:00pm Dr Bronwyn Graham

Monday 5:00pm to 7:00pm Dr Bronwyn Graham

Tuesday 8:30am to 2:30pm Dr Peter Davies

Wednesday 8:15am to 12:00pm Dr Peter Davies

Thursday 8:30am to 11:30am Dr Bronwyn Graham

Friday 8:30am to 11:45am Dr Bronwyn Graham

New patients welcome.

Occasionally consulting hours are changed when there is a locum doctor.
panerai replica www.replicapanerai.net